Discord is another application that can make full use of your STTS once it has been setup. Once you have your vitual cables installed and working, we can proceed on how to set Discord so that our STTS voice can be heard clearly without any static noise.

If not done already, please head out to one of the following link:
For Voicemeeter Banana: https://vrcstt.com/voicemeeter-banana-setup/
For VB-Audio Cable: https://vrcstt.com/vrcstt-setup/virtual-audio-cable-setup/
1. Discord Setup
Discord is integrated with a noise filtration software as well as echo cancellation to help users get a more clear output out of their microphone. This works well when there are a lot of static noises in the background or other types of echoing noises. In our case, this is unneeded. The STTS output that we receive from our STT Program does not contain any echo or background noises and already sounds crystal clear. So to avoid any issues and to make sure that our STTS output does not get modifed in any way, we will turn those features off. To do so, we will navigate to the Voice & Video tab in our User Settings.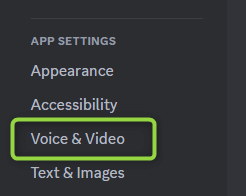 Inside the following tab, we will navigate down until we find Echo Cancellation and Noise Suppression. We will make sure that those features are disabled.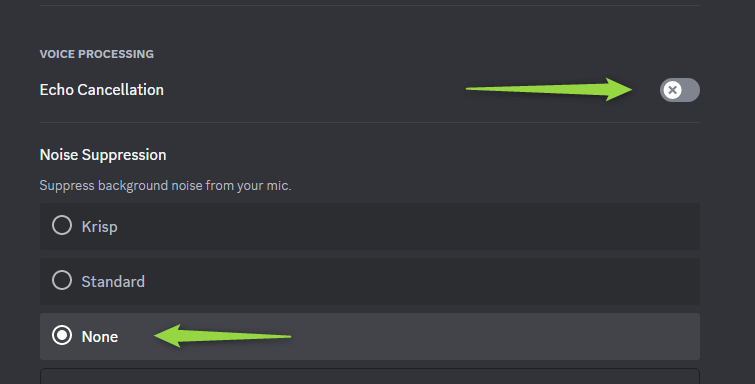 In some cases, sometimes Discord has trouble picking up the first word of what the STTS voice is saying. This usually is an indicator that the microphone threshold is set too high. We can drop the threshold by disabling the automatic input sensitivity and dropping it to a very low number.

This way, Discord should not have any trouble picking up the first decibels emanating from your AI voice and other users should be able to hear the STTS without any static noise.